About My Work
I have been studying photography since 2006 and launched my photography business in 2008. I absolutely adore photographing newborn babies, children and families and have done quite a bit of freelance photography for Arlington Magazine and Bethesda Magazine. I photograph all of the cover families for Front Porch Living, a magazine for Willowsford residents.
I was elated to be selected as a finalist in the 17th Annual Reader's Photo Contest by Popular Photography magazine in 2011. In November 2012, Zenfolio selected my website as the site of the week! In February 2013, Photodex asked to feature one of my newborn slideshows on their site and also published a blog post of mine in June 2013, which was reblogged to Skip Cohen's blog in September 2013!
Accolade of Excellence
In October 2013, I was thrilled to be twice-awarded the Accolade of Excellence in the WPPI Online Competition. Macaroni Kid Leesburg also published one of my blogs on newborn photography in September 2013 and another post on taking great family photos at the beach in July 2014. I was honored to present online lecture for the Art Institute of Pittsburgh Online Division in April 2014 about the struggles and rewards of running my own photography business.
Zenfolio posted my images as "Zenspiration" to their social media sites in August 2015, September 2015, and December 2015. In November 2015, I was hired to create a portrait gallery of NICU graduates for the new Fairfax INOVA Women and Children's Hospital.
I published an article about my newborn sessions on the Ever Illuminated blog in January 2016, and my newborn photography was featured on BabyCenter in February 2016! In September 2016, I was chosen as NewbornPhotography.com's Spotlight Photographer.
In May 2017, Macaroni Kid selected my photography as "What Mom Really Wants for Mother's Day". In June 2017, I was named one of Fairfax's top maternity photographers by Expertise.com. In November 2017, I was interviewed for this piece in Northern Virginia Magazine.
I was again named one of the Best Maternity Photographers in Fairfax by Expertise.com in January 2018.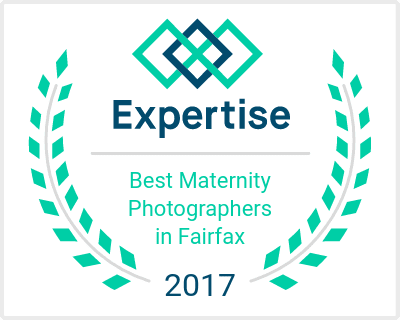 Best Maternity
Photographers
in Fairfax
2018
I am a proud member of the Professional Photographers of America (PPA), National Association of Professional Child Photographers(NAPCP), and NewbornPhotography.com.
I have canvas art displayed in the offices of NOVA Natural Birth Center in Chantilly, VA and South Riding Pediatrics in South Riding, VA. I frequently photograph the families of other local photographers, which is the highest honor! I love being the photographer that other photographers trust!
Follow my recent sessions, and learn more about me, by reading my blog, liking my page on Facebook, and following me on Instagram. Thank you!
Professional newborn photographer in northern va
http://www.rebeccadanzenbaker.com
SaveSave